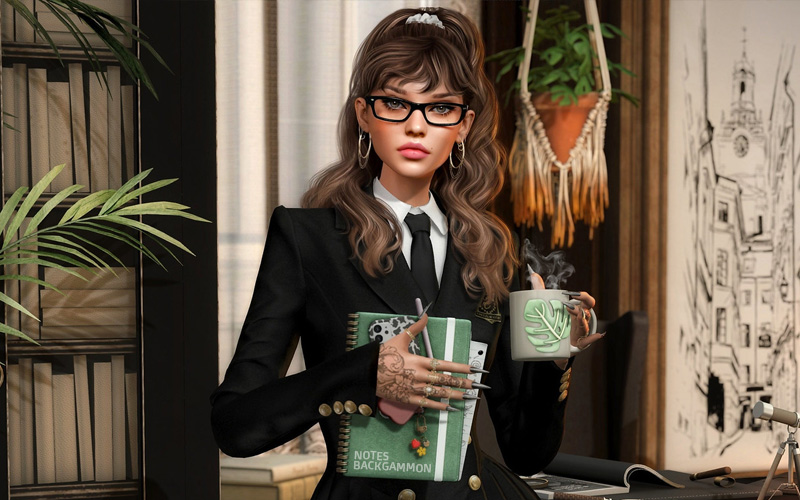 Welcome to the final part of our comprehensive guide to the world of backgammon literature. In this section, we're excited to present a diverse selection of books that cover advanced strategies, masterful insights, and even a playful coloring book for all ages. Whether you're looking to elevate your game to expert levels or simply enjoy a creative approach to learning, these books offer something for every backgammon enthusiast. Let's dive into this treasure trove of knowledge and entertainment, helping you on your journey to becoming a backgammon master.
1: Backgammon Master Class - Marc Olsen & Masayuki Mochizuki (2023)
This book encapsulates the wisdom delivered by the authors in a four-part series of lectures at the 2021 UBC event in Marbella, Spain. Mochy's opening section on "Strategic Visualization" and Marc's follow-up on "Game Plan Dynamics" provide an accessible, immediately useful guide to understanding the fundamental backgammon game plans and acting upon them, a skill that provides an essential bridge from the Intermediate to the Advanced level of play. Having studied these sections, even advanced players will approach games with a new clarity of purpose that leads to more deliberate, accurate checker play. Mochy's intervening section on "Backgame Strategy" provides a detailed anatomy of the various backgame configurations and how to get the most out of them. The final section, "Cube Action in Undefined Positions" by Marc, addresses the vast field of mid-game cube decisions that cannot be addressed by the many reliable reference positions available for well-defined opening blitzes, holding games, and bearoffs. The "Olsen Point System" evaluates such a position by assessing available threats and viable game plans in a simple formula. This section requires a far more advanced level of expertise to digest and apply effectively, as it relies upon a firm mastery of game-plan evaluations to begin with. As a result, these master classes taken in sequence should be highly effective in driving any reader's PR in the right direction. The book is available in a handsome hardback and a more economical paperback version.
2: Back Checker Strategy - Michihito Kageyama & Roland Herrera (2021)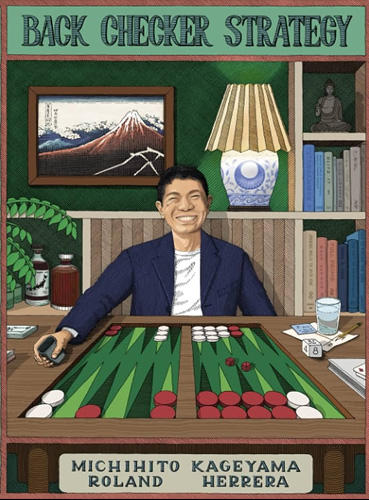 The third in Michy Kageyama's Backgammon Odyssey series of thematic studies addresses proper handling of checkers straggling in your opponent's home board. Until you've successfully escaped both your back men, decisions about whether to split, or to run, or to give up a precious anchor in order to hit a blot are a nearly constant challenge, and Michy usefully characterizes back checker strategy into five distinct "phases" (though "scenarios" might have been a better term), elucidating useful precepts for handling common choices that arise in each. And as always, Michy employs colorful metaphors ("Butterfly Anchor," "Glued Checkers") to help his proverbial advice lodge in your memory.
3: Backgammon Openings; Book A – Nack Ballard & Paul Weaver (2007)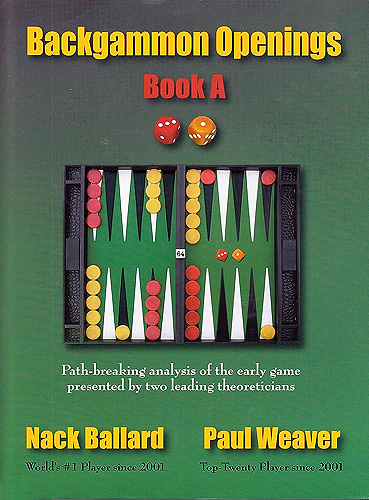 "Backgammon Openings; Book A" by Nack Ballard and Paul Weaver focuses on the crucial opening moves of backgammon. With analyses and insights into various opening strategies, this book offers a solid foundation for the early stages of the game.
4: Cube Like a Boss - Marc B. Olsen (2019)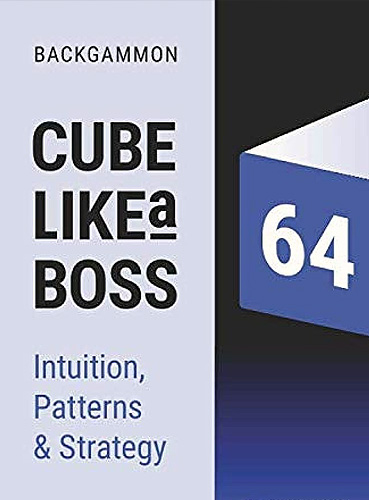 Backgammon as been overdue for a book devoted to doubling, perhaps for good reason. The many considerations that go into cube decisions are complicated by the wide variety of situations they arise in, so an expert cube handler needs to study and acquire a wide variety of reference positions and tools for various scenarios: early blitz, prime vs prime, holding games, post-hit re-cubes are just a few. Cube Like a Boss methodically covers 14 of these distinctive scenarios. It's not a book that's easy to absorb in one cover-to-cover reading, so students of the game might do best concentrating on one section at a time — perhaps going to the appropriate chapter when you discover over the board that you really don't know how to think about doubling in certain situations. If you can integrate Olsen's guidance in your play, you will indeed become a boss cube handler.
5: Backgammon: Pure Strategy - Marc Brockmann (2010)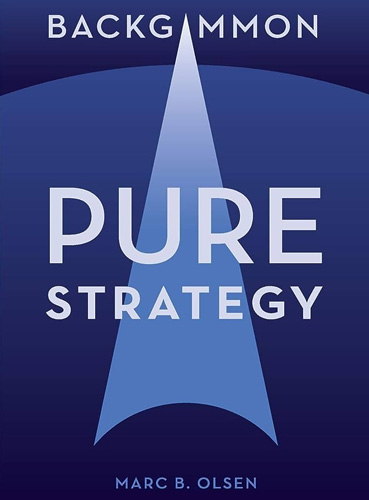 "Backgammon – Pure Strategy" goes deeper into understanding the theory of the game, than any other book before it. This is not a beginners book. This is the book to take your game from intermediate or advanced, into the expert or world class level.The book explains how the backgammon AI algorithms (artificial intelligence) work, and how we as humans can get inspired from them. With this inspiration, the book presents a very strong framework of understanding the dynamics and strategy of the game: a human neural net philosophy. But instead of using brute force calculation power as a computer does, we use pattern recognition and conceptual thinking. The second part of the book consists of 129 quiz positions, where the ideas and principles of the first part are put to practice. The reader is encouraged to make an effort to find the best move and understand what's going on in the position. Each position has an in-depth analysis, when you turn the page.It's safe to say, that no other backgammon book in the world will make you (re)think this deeply about backgammon strategy.
6: Color Me backgammon - Phyllis Shapiro (2020)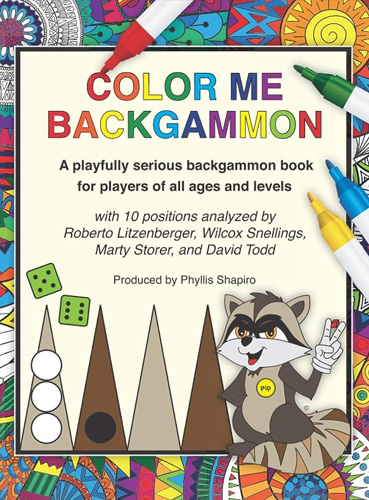 "A playfully serious backgammon books for players of all ages and levels," this fanciful coloring book offers 10 positions analyzed by respected BG practitioners (Roberto Litzenberger, Wilcox Snellings, Dvid Todd, and our very own Marty Storer!). A stealth tactic for drawing people into the game (come for the coloring, stay for the analysis), this deceptively simple book introduces professional level concepts (complete with XG rollout data in the solutions) in a playful package (including a talking raccoon named Pip).
7: Backgammon for Dummies - Chris Bray (2008)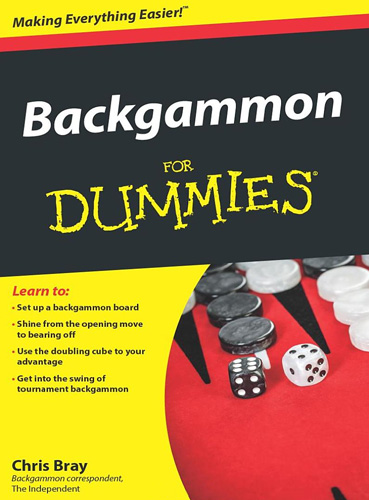 A comprehensive and fun guide to Backgammon!
Backgammon is one of the oldest games in the world, the origins of which date back some 5000 years – and it's still going strong. It enjoyed a huge resurgence in the 1970s, and then again in the 1990s with the popularity of the Internet, where millions of people play tournaments online every day.
Today, backgammon's following in the UK is huge, with a dedicated British Isles Backgammon Association, and hundreds of face-to-face tournaments taking place across the UK every year.
In this book, backgammon expert Chris Bray walks you through the basics of setting up a board, opening strategies, middle and end-game tactics, and tips on when to make key moves. You'll also get to grips with basic probabilities, the doubling cube and the 25% rule. And if you want to take your gaming further, there's plenty of advice to get you started in tournament backgammon, as well as playing online.
8: Backgammon From Basics to Badass - Marc Olsen (2013)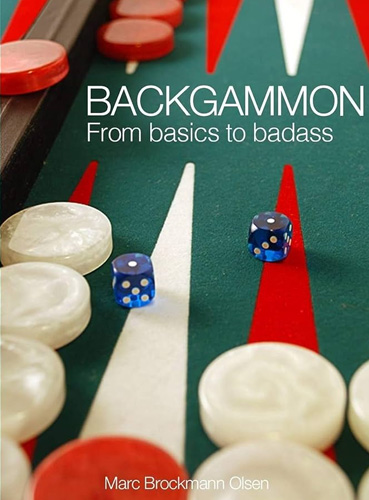 A comprehensive guide that takes players from the fundamentals of backgammon to advanced strategies, making it an ideal resource for players of all skill levels.
9: Costa Rica '93/'94 – Antonio Orthega & Danny Kleinman (1996)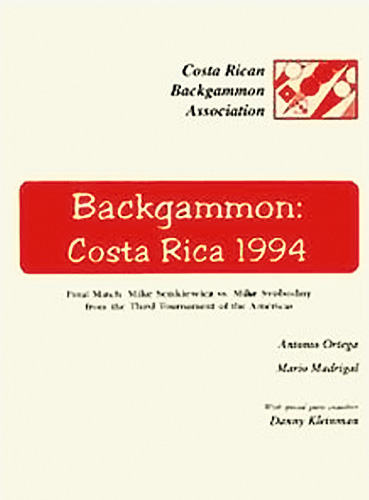 This work captures the essence of the 1993 and 1994 Costa Rica backgammon tournaments. Co-authored by Antonio Orthega and Danny Kleinman, it provides a retrospective look at high-level tournament play during that period.
10: Backgammon: Winning Strategies – Robin Clay (1996)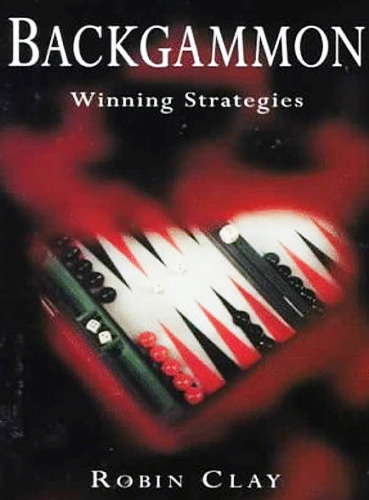 "Backgammon: Winning Strategies" by Robin Clay offers a comprehensive exploration of effective tactics for achieving victory. Through detailed analyses and strategic advice, this book equips players with the tools to dominate the board.
11: Backgammon With the Giants – Antonio Orthega & Danny Kleinman (2001)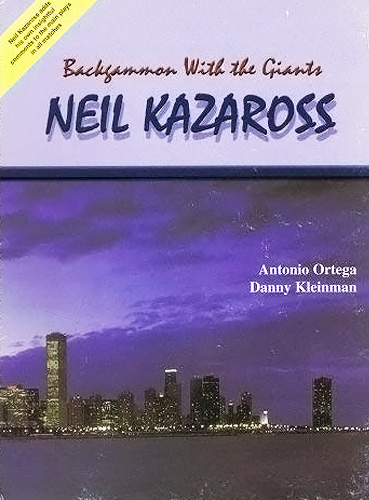 Antonio Orthega and Danny Kleinman collaborate to provide insights from world-class backgammon players. "Backgammon With the Giants" presents expert commentary on significant matches, offering readers a glimpse into the minds of champions.
12: Can a Fish Taste Twice as Good? – Jake Jacobs (1996)
Jake Jacobs employs an engaging narrative style to discuss complex backgammon concepts. This book offers a unique blend of strategic insights and storytelling, making it an enjoyable and informative read.
13: The Doubling Cube in Backgammon – Jeff Ward (1982)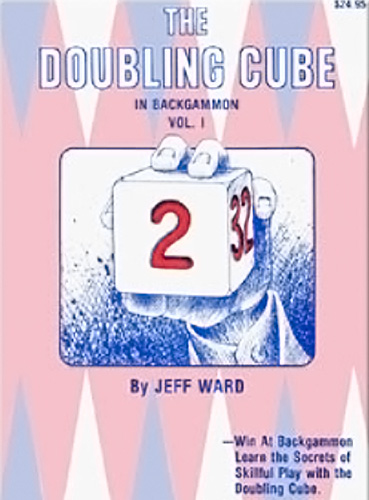 Jeff Ward's work examines the role of the doubling cube in backgammon and its strategic implications. Through analyses and explanations, this book equips players with the knowledge to make informed doubling decisions.
14: The Amazing book of Backgammon – Jon Tremaine (1995)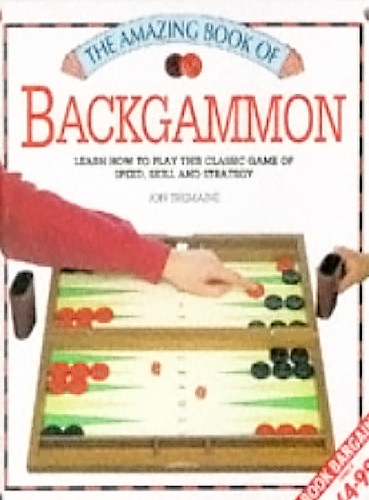 "The Amazing book of Backgammon" by Jon Tremaine provides an all-encompassing guide to the game. Covering rules, strategies, and tactics, this book serves as a comprehensive reference for players of all levels.
15: Backgammon: Master versus Amateur, Volume 1 – Kit Woolsey (2000)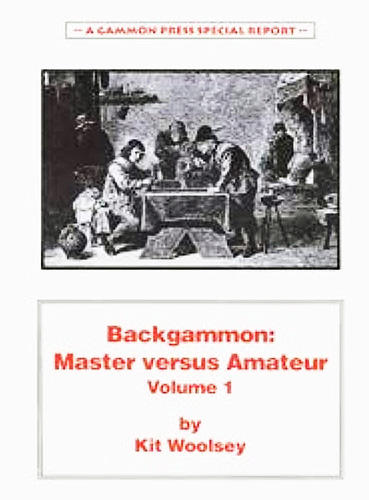 Kit Woolsey's "Backgammon: Master versus Amateur, Volume 1" offers a captivating exploration of matches between expert players and amateurs. Through detailed analyses, readers gain insights into the strategies that distinguish masters from novices.
16: Understanding Backgammon – Kit Woolsey & Tami Jones (2003)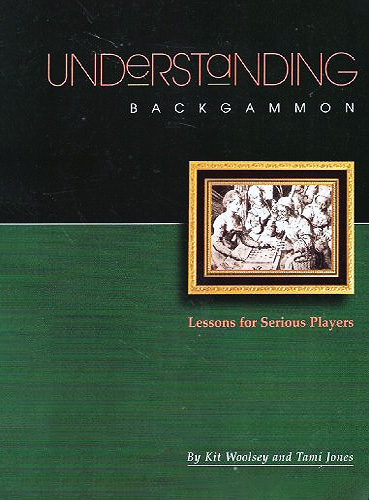 Co-authored by Kit Woolsey and Tami Jones, "Understanding Backgammon" offers a comprehensive guide to the game's key concepts. From rules to advanced strategies, this book is an invaluable resource for players seeking a well-rounded education.
17: The Backgammon Quiz Book – Prince Joli Kansil (1978)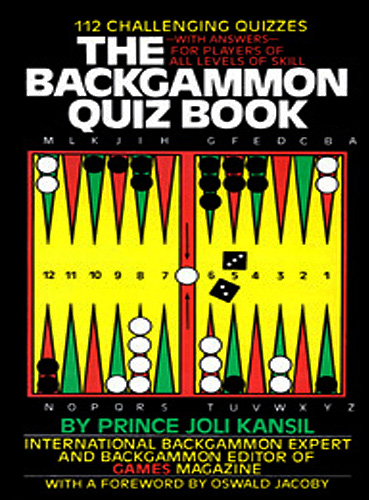 Prince Joli Kansil presents a unique approach to backgammon learning through quizzes. This interactive book engages readers in strategic challenges, promoting active learning and enhancing their analytical thinking.
18: Backgammon for People Who Hate to Lose – Tim Holland (1977)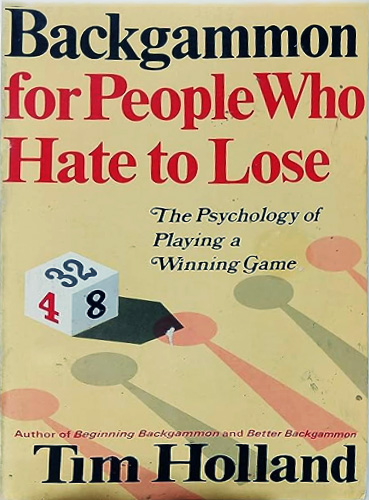 Tim Holland's book addresses the psychological and emotional aspects of backgammon. "Backgammon for People Who Hate to Lose" offers insights into managing frustration and approaching the game with a positive mindset.
19: Backgammon, The Cruelest Game – Barclay Cooke & Jon Bradshaw (1988)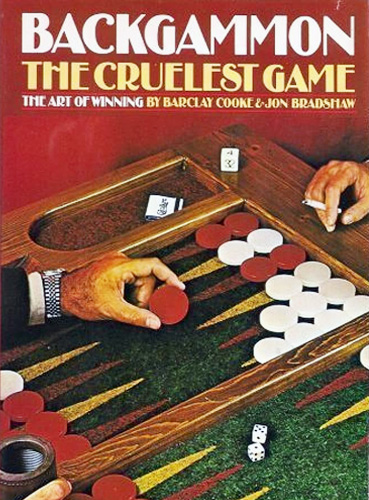 In "Backgammon, The Cruelest Game," Barclay Cooke and Jon Bradshaw explore the complexities and nuances of the game. This book delves into advanced strategies and thought-provoking concepts that challenge players to elevate their play.
20: The Backgammon Handbook - Enno Heyken and Martin B. Fisher (1990)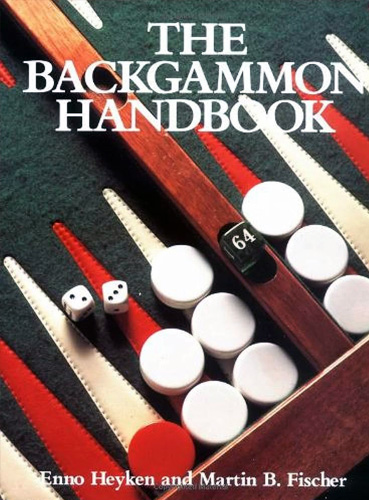 A must-read for those seeking a well-rounded understanding of backgammon, covering strategic thinking, tactics, and analysis in a detailed and accessible manner.
21: Backgammon for Blood - Bruce Becker and Robertie (1992)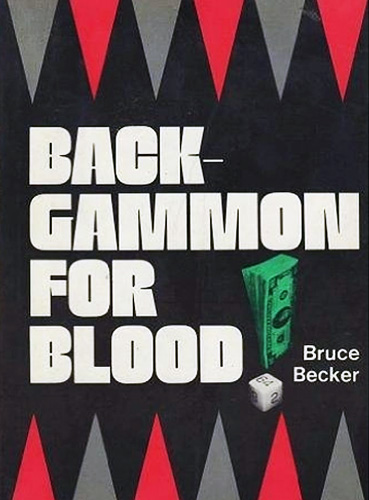 A classic text focused on competitive and aggressive play, delving into strategies and psychological aspects that can give players an edge at the board.
As we conclude our exploration of the top backgammon books, we hope you've found this journey through the world of backgammon literature both enlightening and inspiring. From beginner's guides to advanced strategies, from expert analyses to playful coloring books, these titles encompass the rich tapestry of backgammon knowledge.
Whether you're a novice looking to grasp the basics or an experienced player aiming to refine your skills, these books offer valuable insights, strategies, and perspectives. Backgammon is not just a game; it's an art, a science, and a lifelong pursuit of mastery.
Remember, every great backgammon player starts somewhere, and every move you make is an opportunity to learn and grow. So, whether you're studying the classics, exploring the latest strategies, or even coloring your way to enlightenment, enjoy your backgammon journey. May your rolls be lucky, your blots safe, and your doubling cube always in your favor.
Happy reading and, most importantly, happy playing!